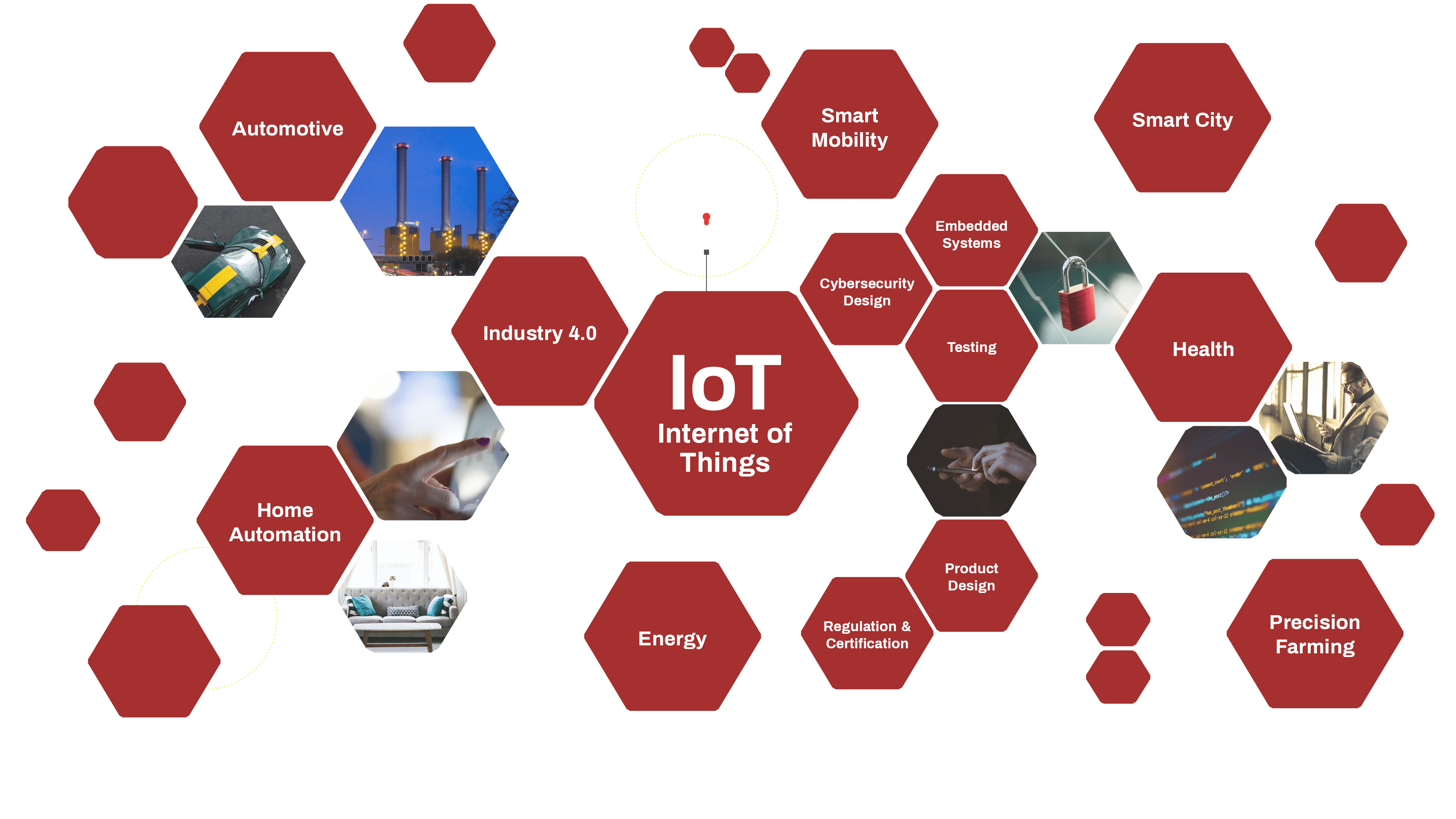 "Everything is connected"
is the new mantra for the economy of convenience
Integration in the heterogeneous market is generating new opportunities, but also adds the need to protect communication, personal data, and assets.
Automotive
New automotive trends such as Connectivity, Autonomy , Sharing, and Electric increase risk to the entire mobility ecosystem and to the vehicle itself. Cybersecurity countermeasures are the enablers of a smooth and safe evolution of this business.
Energy
With the proliferation of smart grids, smart meters, and digital oil fields, the global energy sector is becoming increasingly interconnected, automated, and digitalized. Technological advances have many benefits, such as improved efficiency, but they also make the energy supply chain more vulnerable to cyber-attacks.
Home Automation
Remote home control and monitoring are giving more freedom and security to homeowners, but they also present new potential attack vectors. Digital protection solutions are the answer to enable a safe evolution of the market.
Health
Healtcare is another sector where technology is prominent. In particular, wearable solutions can help monitor people's condition and status throughout their day and support the enforcement of pandemic safety rules in work environments.
Industry 4.0
Production processes are becoming smarter. Connectivity and data analyses are giving new perspective to the manufacturing industry. In this scenario, Business Continuity is becoming a critical factor that can be compromised by external attackers.
Precision Farming
Farming is becoming an increasingly automated operation. Continuity and security of operations are key characteristics for this market. Protection from remote threats is a must in order to guarantee production quality and process reliability.
Smart City
Smart cities are no longer just a concept or a dream of the future. Thanks to wildly innovative Internet of Things (IoT) solutions, many are already active and expanding rapidly. Municipal governments are leveraging cellular and Low Power Wide Area (LPWAN) wireless technologies to connect and improve infrastructure, efficiency, convenience, and quality of life for residents and visitors alike.
Smart Mobility
Smart mobility is a new concept of smart roads that aims to enable communication and interconnection between the vehicles travelling along it, increase safety for road users, and optimize the control and maintenance of infrastructure through the use of loT, Big Data, and Machine Learning Solutions.